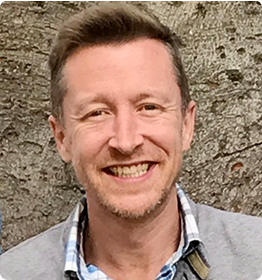 Online Entrepreneur and Certified Business Coach
Mat Lewis is an online entrepreneur and certified business coach. He runs a successful digital business in the travel industry and provides business coaching and mentoring to individuals and businesses in Australia and abroad. Mat draws on recognised coaching techniques and over 25 years of professional experience to assist businesses at all stages of development. He also offers training programs and workshops to assist businesses to create change and achieve success.
Years of Experience
More than 10 years
Educational Background
Extended DISC Behavioural Profiling Practitioner Neuro Linguistic Programming (NLP) Certificate IV Life Coaching Certificate II Retail Operations Diploma in Business Management (Hospitality)
Location
Adelaide, Australia
Specialization
Marketing, Sales, Leadership, Technology, Coaching, Mentoring, Business Development, Business Growth, Digital Strategy, SEO, SEM
About
Over the last 25 years, Mat has worked with some of the biggest brands in the travel industry, both in Australia and abroad. After qualifying as an accredited coach in 2012, he founded his own coaching business and, soon after, an online travel business that now services customers globally. Mat is also a mentor with the Travel Industry Mentor Experience (TIME).

Business challenges come in all shapes and sizes, and the measures of success are different for every single business. As such, Mat helps business owners to uncover the root cause of any challenges, get clear on objectives and develop a plan to achieve the desired outcomes. He also uses proven models and techniques to provide individuals or teams with the required skills to achieve success.

Mat's strengths include;
- Mindset Coaching
- eDISC Behavioural Profiling
- Start-up Business Planning
- Leadership Mentoring
- Digital Strategy
- Employee Development
- Change Management

Mat provides coaching online via video call and can be flexible with appointment times based around time zone differences. Book an obligation-free introduction call today.
Book a consultation today with our business advisors. Select the date and fill out the form with your details.