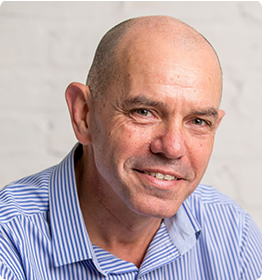 John is a specialist in the human skills of leadership, which many people rank as one of their toughest challenges in business today. He is an ex-CEO, ex-Managing Director, and a master storyteller with wide experience in organisations large and small, including start-ups and mergers. He has worked with some of Australia's and the world's biggest business brands.
Years of Experience
More than 10 years
Educational Background
B Comm (Business and Psychology) + B Comm Hons (post graduate, first class)
Location
Port Macquarie, NSW, Australia
Specialization
Leadership, Coaching, Mentoring
John weaves his career background in marketing, advertising, and people development, and his extraordinary life journey through an upbringing and military service in war-torn Zimbabwe, through personal tragedies and fulfilling triumphs, into a coaching and mentoring style that supports, guides, and teaches in the most compelling, entertaining, and impactful way.

His unique style of coaching and mentoring often includes African animal fables that carry key messages to illustrate the human skills of leadership.
Book a consultation today with our business advisors. Select the date and fill out the form with your details.