Select.
Connect.
Grow.
with Business Advice
A business advisory platform built for business owners who understand the value of specialist business advice and coaching to propel their business to the next level.
Which stage is your business at?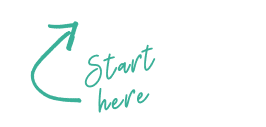 Starting a Business

Small business consulting to launch your start-up
Growing a Business
Business strategy to accelerate growth
Managing Growth
Advice to manage growth and sustain momentum
Exiting a Business

Prepare to go through an acquisition or publicly list your business
THE BENEFITS OF BUSINESS ADVICE
Why Trust
Business Advice?

Proven Traction
Over a cumulative 50 years of experience in consulting with Australian companies to expand their capabilities and become growth-focused.
Results Oriented
Companies who have used our business consulting services have seen higher sales, lower costs and a happier, more motivated team.
Best of the best
Our business advisors have extensive experience and top ratings in their fields of specialisation across Australia.
Vetted for you
Our team ensures that the business strategists who are part of this platform have a strong reputation for delivering value for and making a positive impact on business owners.

Widen your network
Connect with multiple advisors to gain a breadth of expertise in different areas of business.
Launched by business advisors to make it easier for business owners to connect with consultants to solve problems and achieve growth.
HOW BUSINESS ADVICE WORKS
Specify your area of focus with your preferred date and time for a call and we will match you with expert business advisors to choose from.
We then connect you to the highest rated advisors from across Australia to facilitate the provision of advice in a seamless way.
Easily manage multiple consultations with your business strategy experts using our platform.
Learn why the growth mindset may be the most important asset you could have as a business owner.
Ready to take your business to new heights?
It is very easy to look up to a successful entrepreneur and say "he is the best to ever do it!" and be driven to seek mentorship from that person. But we only see the figures, the money that has amassed through their business, we only see the stellar company profile,...
read more
As many thought leaders have expressed, the path to success is not straight. It's not constantly ascending, it's not predictable. And one of the amazing reasons that it ISN'T is because of human complexities. Mostly seen as weaknesses, and sometimes perceived as blind...
read more
Get a Copy of Our eBook
10 Rules on Remote Team Management
Get a Copy of Our eBook
The Craft of Creating Connections
Get a Copy of Our eBook
Raise Your Hand